CURSO DE BOLSA ONLINE
Próximamente
Lo sentimos, pero en este momento no ofrecemos el curso en su pais. Si estás interesado en este curso online rellena el formulario y nos pondremos en contacto contigo tan pronto como se ofrezca el curso.
71 clases en video
Tantas veces como necesites
30 ejercicios prácticos
para aprender de forma efectiva
Certificate
del curso online de EUREKERS
Herraminetas de inversión
1 mes de suscripción
¿Qué aprenderé?
Ahorra tiempo
Facilita el proceso de inversión
Control de riesgo

Controla el riesgo por operación y el riesgo global de tu cartera
Toma beneficio

Identifica las mejores acciones para obtener beneficio
Psicología
Aprende a controlar tus emociones
Encuentra

Detecta el mejor momento para comprar o vender
Tomar beneficios

Identifica las mejores acciones para obtener un gran beneficio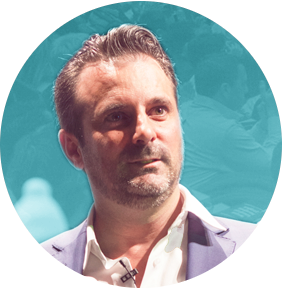 José Antonio
Madrigal
José Antonio Madrigal fundador de Eurekers tuvo como objetivo, desde 2008, enseñar su metodología de inversión en bolsa a todos aquellos inversores interesados. Desde entonces ha formado a más de 20.000 personas de todos los perfiles y nacionalidades. Además ganó, en 2013 el Premio IAIR en la Bolsa de Milán a la Excelencia Internacional en la Gestión de Riesgos de Hedge Funds.
Tiene publicados cuatro libros que han alcanzado un notable éxito de ventas: "Gánate y ganarás en bolsa" (2010), "Un monje en Wall Street" (2013), "El pequeño libro de la inversión en bolsa" (2017) e "Invertir en bolsa con sentido común" (2018).
Plan de estudio
Psychology
Successful Investor Psychology
Be aware of the unconscious
Change the vision of the bag
Test 1
What is the quick way to know if a business works or not?
Test 2
Stock scams
Variables
Bag is true or future expectation
Expensive or cheap does not exist in the stock market
Conscious against unconscious
Test 3
Let's recognize that we are fools
Tale: frogs and milk bucket
Successful actions
Exam
Risk management
Introduction to risk management
Risk management by operation
Risk Control by operation
Global Portfolio Risk
Risks per operation according to capital
Diversify correctly
Real capital
Calculate the Real Capital
The numbers go against us exponentially.
Exam
METHODOLOGY
Introduction to the methodology
Negotiation screen
Orders to brokers
Test 4
Bars
Monthly Bars
Why monthly bars?
Strategy
Resistors
Strategy ii
Brackets
Why historical maximum?
Go public and go down in price
Levels
Test 5
Levels II
Test 6
Big companies also go bankrupt
Story: poor and rich
Representation: resistance and support
Analysis of a graph.
Resistances and Supports
METHODOLOGY II
Introduction to the rules
Rules to follow
Where to place the stop
Special case
Summary of the rules
METHODOLOGY III
Exceptions
Does it comply with the methodology?
How to look at the volume?
Exceptions II
Test 7
Exceptions III
Test 8
Summary of Exceptions
PRACTICAL CASES
Story: walking and learning
Questions to ask before an operation
How are we going to practice?
Real case: irtb
Practice: irtb
Real case: bmw
Practice: bmw
Explanation of complete exercises
Full practices
Shared Intervals
Real case: deutche borse
Practice: Deutche Borse
Real case: ferrari
Ferrari practice
Buy high volume shares.
SURROUNDING BARS
Introduction to envelope bars
Wraps
Test 9
Actual cases of enveloping bars
How to detect fast envelopes?
Fast or slow envelope?
Envelope Summary
Read graphics from right to left?
Test 10
Explanation of graph reading exercises.
Test 11
BROKER
How to put orders in the broker
Execute Orders
Computer programs to use
Broker recommendation how to choose broker?
Exam
TOOLS
Introduction to the tools
Investment platform
Stock finder
Plotter
Directionality
Risk management tools
Control Panel
Exercises
Farewell
Advanced training
Próximos cursos presenciales
Durante todos estos años hemos completado nuestro curso en mas de 26 ciudades. ¿Quieres asistir a una de nuestras convocatorias? Eurekers tiene como eje central un método sencillo y lógico par ala inversión a medio y largo plazo donde la psicología de inversión tiene un papel muy importante.

Estate atento a las próximas convocatorias